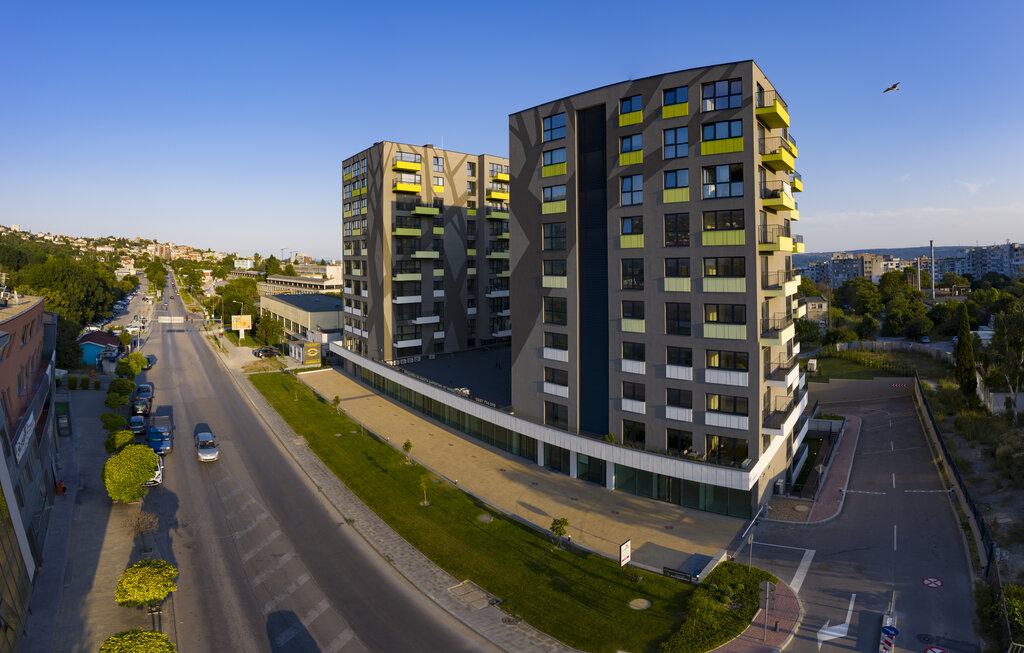 The complex is built on a plot of land with an excellent location - Hristo Smirnenski Bоulevard, next to the Technical University of Varna, opposite St. Marina Hospital. It is located in one of the most desirable residential areas of the city of Varna - district "Levski". The location provides quick and easy access to and from anywhere in Varna. The altitude of the property allows a unique view of the central part of the city, the Black Sea and Lake Varna.

The complex is located next to:


post office №10;
bank offices;
mobile operators;
bus stops ;
fruit and vegetable markets ;
park;
sports grounds;
football, basketball and volleyball courts, as well as a bike lane. .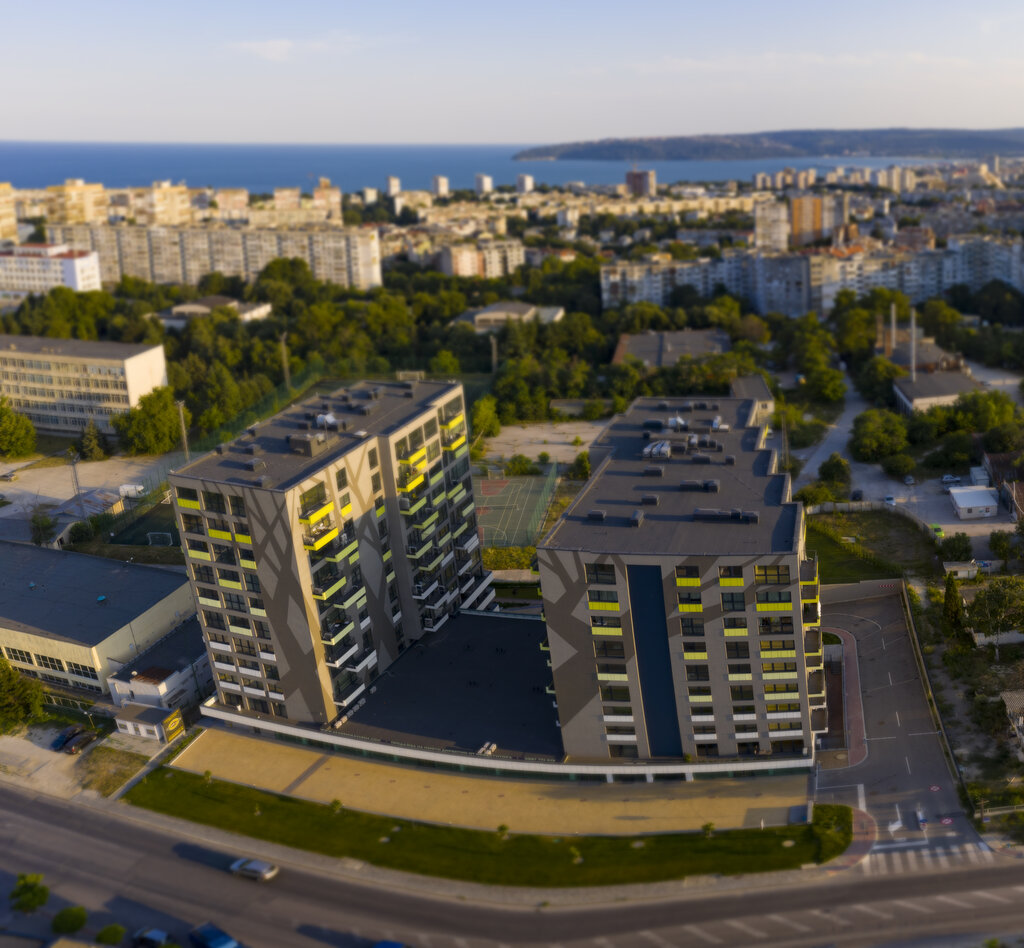 Papaya complex provides its tenants with the following extras:
complete maintenance and management of the building through a professional house manager;
cleaning of common areas, adjacent parts and parking lots;
possibility for additional cleaning of a rented apartment;
technical support of the systems in the complex;
non-stop video surveillance of the approaches to the building, key sites and garages;
fire alarm;
fire extinguishing at all parking levels, including parking lots and garages;
built installation for multi split system;
excellent internet and TV package included in the price;
laundry room with two washing machines and one dryer only for the tenants of the "Papaya" complex;
big discounts for all tenants in the complex "Papaya" in the medical and dental center "Glory" - located on the 2nd floor of the complex (dermatological and aesthetic office - massages, laser hair removal, Botox, facial cleansing, etc., dental office - complete services);
system with access control at all entrances;
control of access to a covered parking lot with recognition of vehicle registration;
anti-icing heating system on the approach to the garage;
inner southern landscaped yard for the residents of the complex;
sports hall for martial arts, aerobic sports and fitness;
provided diesel generator, serving the needs of the whole complex in case of accident of the central power supply of the residential area ;
all apartments are furnished with new modern and functional custom furniture and are facing east, west and south, each apartment has a route;
pets and smoking are not allowed in the homes.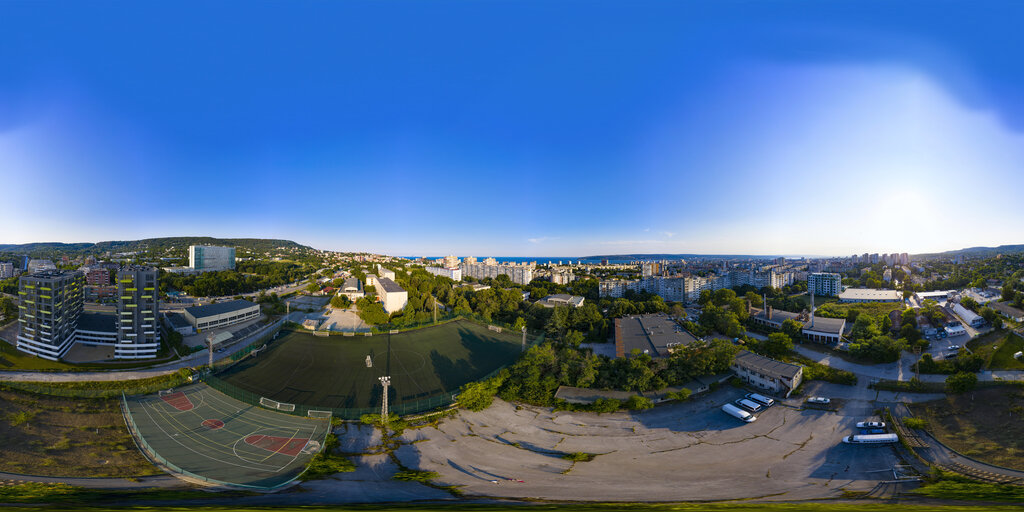 Location, unique with convenience and easy access:


Technical university - 100 м.
Second corps of University of Economics Varna- 1,3 км
Primary school " Chernorizets Hraber" 0,600 м
Seventh secondary School " Naiden Gerov" 1,4 км
First language high school - 1,5 км.
Primary school "Angel Kanchev" - 1,9 км.
Kindergarten "Nightingale" 750 м.
All-day kindergarten " Dove 1 км.
Kindergarten 14 - 750 м.
All-day kindergarten " Nezabravka" - 1,3 км.
Nursery " - 1,2 км.
Eye clinic " Saint Petka" - 27 м.
Military hospital – Varna - 700 м.
University multidisciplinary hospital for active treatment  "Саинт Марина" – 62 м.
post office №10 - 1км.
stadium Varna1,1 км.
hypermarket "LIDL"100 м.
Seа garden - 3 км.
Palace of Culture and Sports - 2,3 км.
Center - 2,5 км.